Below are ten proven effective online marketing tips and approaches that can help a small business grow and achieve greater success.
Build your own website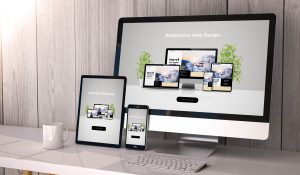 This is considered one of the starting points for the success of your small business. Every business organization needs a well-designed website, as this can have a more significant impact on their marketing results. A website should serve as an online guide, catalog, and brochure for potential consumers. Therefore, your site must be fast and must perform well on both smartphones and desktops. Also, be sure to include useful content with short, more readable paragraphs.
Use social media marketing
The use of social media websites such as Twitter, YouTube, Instagram, Facebook, LinkedIn, Pinterest, Google, and Tumblr can be a good idea to make your business a great success. Make sure that these websites are used effectively, in the way they were intended. For example, you could use YouTube, Instagram, and Facebook to post introductory videos of your company or the products you sell.
Use "Google My Business."
This is an essential service that Google has created for each entrepreneur. The tool is primarily designed for local business people to help nearby customers find them easily. If someone uses Google-to-Search for a service or product that you sell, your company will appear on the search results. When they see your company's profile and excellent reviews, they can trust you and become one of your biggest customers. 
Start a referral program
You can use the customers you already need to attract more customers to your company. This can be achieved by creating a referral program. Also, people are more likely to purchase goods if someone they trust approaches them. This shows how important it is to set up a referral service on your website. 
Include video marketing for your products and business
This doesn't have to be expensive, as most people think, and if you don't take advantage of this opportunity, many of your business competitors will leave you behind. The opportunity could highlight it and also expand its online existence.
Understand SEO (Search Engine Optimization)
There are several ways to route Internet traffic to your website. However, the best and most popular option is to use search engines like Google. Understanding the power of search engines can help you a lot. This can help you reach the top of all Internet search results, which increases your chance of winning customers every day. 
Start a blog
This is an excellent online marketing strategy to improve your small business. The best and most common way to start a blog is to include it on your website. If you do not have a website yet, you can use other blogging platforms such as WordPress to publish articles about your company. 
Use email marketing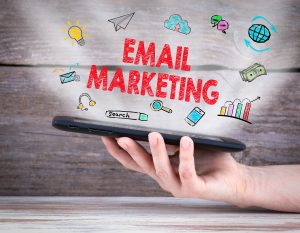 The best way to use this online marketing technique is to set up an email registration service that customers or visitors to your website can use to subscribe to an electronic newsletter. This is definitely a great way to create a long list of email addresses that you can use to do great business with customers. 
Offers great deals and discounts
This is one of the things that most customers look for when buying a product or service from anywhere. Everyone likes a good deal and also a discount. Therefore, this can be an excellent way to attract visitors, such as your business, and become one of your customers. 
Use "GoogleAdWords"
While this is considered one of the most expensive online marketing opportunities to promote your small business, you should consider using it as a dedicated entrepreneur. When used effectively, the method can be a very important tool that can make your business a wonderful success. 
Conclusion
Any small business, regardless of size, can become a large company if the owners focus more on current marketing strategies. Entrepreneurs like you, must organize, understand the risks and opportunities, offer excellent customer service, think big and act small, and understand the online marketing journey. If others can do it, you can also do it!