More and more people are making the shift to work from home jobs. Since the pandemic started, many businesses have offered their employees work-from-home options as well. Additionally, if you're among those who are thinking about making the switch, this list is for you.
Here are some of the most in-demand online jobs right now.
Writer
Rate: $0.040 to $1 per word
Writers come in many forms. You can be a content writer, a technical writer, a ghostwriter, or a copywriter. Content writers are responsible for providing posts for companies or websites. Mostly, for companies or websites that are trying to rank on Google. A content writer should be comfortable writing on various topics. They must have basic SEO knowledge as well.
Meanwhile, ghostwriting involves writing for someone else. The content produced through ghostwriting will be published under the name of the one who hires you. A lot of self-help books are actually written by ghostwriters.
Technical writers are responsible for producing user guides and owner's manuals among others. While copywriters write content that helps companies sell their products. Copywriters write product descriptions, compose email campaigns, and create advertisements among others.
Virtual Assistant
Rate: $4 to $20 per hour
A virtual assistant is a work from home job that can be easily done by anyone. VAs perform basic, secretarial tasks such as scheduling, providing email support, and simple encoding tasks. Just like writers, there are a few types of VAs, each with their own specializations.
Graphic Designer
Rate: $4 to $25 per hour
Graphic designers can create anything from blog images to company logos. While highly skilled GDs may also provide simple animations and video editing. A GD is expected to be familiar with Adobe's Creative Suite (i.e. Photoshop, Illustrator, InDesign, etc.) and other image creation software.
ESL Tutors
Rate: $4 to $25 per hour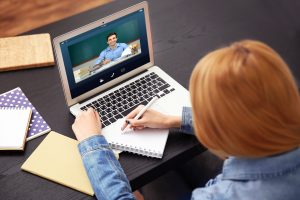 Another of the most in-demand work from home jobs right now is ESL teachers. Anyone can work as an ESL teacher, as long as they pass the minimum requirements of being a native English speaker with an internet connection. An ESL or English as a Second Language teacher teaches kids how to speak English. Most online ESL classes cater to South Korean, Chinese, or Japanese students. Classes for adults, teens, and children usually range from 20 mins to an hour.
Researchers
Rate: $4 to $30 per hour
For those of you who have a strong academic background, you can try working as an online researcher. The most common type of online research job requires you to answer a question on a website that is similar to Quora. While the other type of research job requires you to research about a given topic and provide credible references.