In the middle of the current COVID-19 pandemic, workers all around the world are forced to work online jobs as the new requirement for the new-normal world situation. You're probably looking for a decent online job right now that is within your niche, well don't worry, for we've listed the best online jobs to apply for today!
Data entry is a task that can be done entirely online. The main task of a data entry consultant is to enter detailed information into a specific database or platform. The average annual salary for a data entry specialist is around $33,000.
Medical bill encoders keep confidential health information to ensure it is correct. They navigate through the complex world of insurance and medications/drugs. While many medical billing jobs require certification or experience, there is an entry-level job. The average salary for medical billers is $33,000 a year.
Customer Service Representative
Customer service representatives are the ones who process orders from stores, handle customer complaints, and answer customer questions. They work both over the phone and via chat. 
Customer service representatives only need a high school diploma and receive on-the-job training. 25% of recent customer service agent jobs were tellers, meaning this is ideal for a former retail employee looking for a remote position. The average salary of a Customer Service Representative is around $30,000 a year.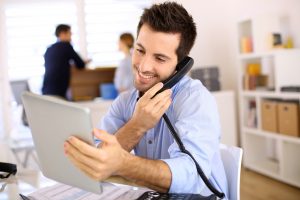 Telemarketers (sometimes called online vendors) make or receive incoming calls and use the phone to build customer relationships and sell goods or services. Telemarketers usually spend their day on the phone. This job is ideal for those who like to deal with people and can handle calls that can be uncomfortable. Telemarketers can expect to earn around $30,000 a year.
Virtual assistants perform routine secretarial tasks, including organizing files, scheduling events, supporting activities, and other tasks. While high school graduates may work as virtual assistants, they must be familiar with computer programs to get a job. The annual salary is $27,000.
The primary task of an ordering specialist is to ensure that customers receive their products on time. Order specialists play a customer-oriented role and interact with customers via email and phone. Contract specialists generally only need a high school diploma and learn their skills in the workplace. While the average salary is $52,000 a year, beginners can expect to earn less.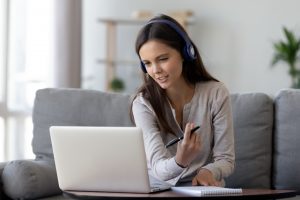 Online classes and tutoring have become very popular working methods in remote locations. As more people are introduced to online learning since the current COVID-19 pandemic, it has become a huge demand. However, words ​​are not the only thing students use online to learn and get help. 
The main task of online tutors is to familiarize students with everything they want to learn or master, be it math, language, history, etc. Depending on their experience, online tutors can expect to be paid between $10 and $30 an hour.
Bottom Line
Try one of these jobs today, they might be new to you, but today's the perfect time to learn new things and expand your expertise. These jobs don't require much experience, but if you're willing to learn and to take a new role, then these jobs are the best to choose from!