The COVID-19 crisis has forced everyone to adapt their lifestyle to cope with the changes brought about by the pandemic. But, thanks to the internet, certain aspects of our lives are a little bit easier to manage—like working an online job.
Because of this global crisis, employers and employees alike have been looking for ways to continue working amidst the challenges. Working an online job is one of the best set-ups was one of the most agreed-upon solutions.
Work from home—also known as remote work, online work, and home-based job—allows people to, well, work from the comforts of their own homes. All online worker needs are a computer and a steady internet connection.
In the last ten years, many employers have chosen to hire remote workers to help with their business needs. Since then, the number of people who have chosen to work from home has continued to rise.
Are you thinking of ditching your regular work in favor of a home-based job? Before you jump into the world of online work, consider these things first.
Benefits of Online Work
Work at Your Own Pace, In Your Own Space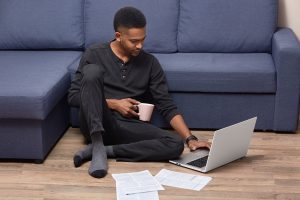 Most online jobs allow you to choose your own schedule and your own workspace. When do you want to work? Early morning? Evenings? Or do you prefer a regular day shift? As long as you cover the required number of hours, often, you get to choose your own shift. You can work anywhere, too. Be it in your bedroom, out in the garden, or in a café.
Say Goodbye to Long Commutes
One of the reasons why people switch to online jobs is to avoid traffic and long commutes. With a work from home setup, you don't have to wake up extra early just so you can avoid riding on crowded buses or trains. You don't have to suffer through those annoying traffic jams, as well.
Spend More Time with Your Loved Ones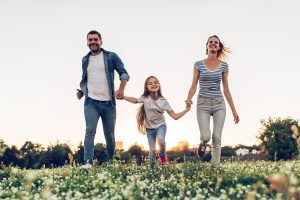 Because you don't have to travel to and from your workplace, you get to have extra time in your hands to spend hanging out with your family. With a work from home job, you finally have time to catch up with your kids or cuddle with your spouse.
Get to Wear Comfortable Clothes
Without having to leave your home, you are also free to wear anything you like. You can even work in your pajamas if that's where you're comfortable. Just remember to wear something decent whenever you have to attend virtual meetings.
Minimal Supervision
In an office, you have your boss's eyes constantly on you. You have to explain everything you do, be it as simple as stretching your tense shoulders or aching back. An online worker can do whatever he or she wants. Feeling out of sorts? You can just head to the kitchen anytime without having to worry about your manager giving you the side-eye as long as you get your job done.
Disadvantages of Online Work
Of course, working from home has a couple of disadvantages, too. Here are some of them:
Internet is Life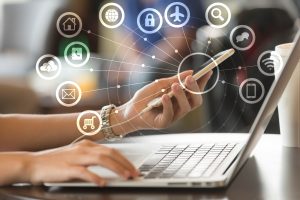 As mentioned, an online worker needs a computer and a stable internet connection. The bulk of an online worker's job depends largely on the internet. In fact, most employers require speeds of at least 15 Mbps. If you happen to live in a country that experiences a lot of unexpected power outages and sudden internet disconnections, you may have to get yourself a backup power source and an extra internet subscription.
Distractions Everywhere
There are no distractions in an office setting. Everything, including your surroundings, is designed to keep you focused. It's easy enough to concentrate. It's quite different in a work from home setting. At home, distractions are practically everywhere. A household member watching TV or playing loud music can make you lose focus. If you are working in your bedroom, your own bed can even tempt you into taking a nap, thus, decreasing your productivity for the day.
You Shoulder All Expenses
Online workers usually provide their own equipment. In fact, the majority of employers who hire remote workers require them to have their own computers and internet subscriptions. Often, payment for anything else required will come directly from your own pocket without reimbursements.
Social Isolation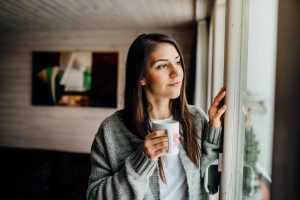 Working an online job can get a little bit sad for some people in the long run. Most interactions you'll be having with your co-workers will happen through emails, chats, or video calls. It's easy to go stir-crazy, especially if you are an extrovert who craves constant social interactions.
Motivation Can Be Difficult to Find
Provided that working from home offers a number of distractions, you can also have some difficulty finding the motivation to do your job. In an office setting, you can always find the company of your co-workers whenever you need a little encouragement or need to let off some steam. However, as an online worker, you barely have this luxury. Yes, you can always choose to communicate with your co-workers, but you won't always get instantaneous replies.
Tips to Fight the Pitfalls of Working from Home
If you're still determined in working an online job, there are some things you can do to avoid these drawbacks.
Avoid Repetitive Routines
It's easy to get tired of the same routine, especially if it's something you don't particularly enjoy. To avoid demotivation and weariness, try switching up your routine. Do the tasks that interest you first, followed by those that you normally do.
Learn Something New
To avoid monotony, try learning something new. If you finish your task early, choose to use your spare time to learn a new skill, or develop your existing ones. Not interested? You can try increasing your knowledge about a certain topic, instead. The internet is such a vast space that you'll surely find something interesting to learn about.
Treat Yourself
Yes, an online job requires you to stay at home most times, but this doesn't mean you have to stop yourself from enjoying life altogether. For your own benefit, don't forget to treat yourself every once in a while.
Renew Connections
To avoid feelings of total isolation, try renewing connections that you already have. Try sending a message to a long-lost friend, or responding to a social media post. These little actions let your friends know that you're still interested in their lives. After all, working an online job is better than no job at all.