The benefits of social media marketing can be defined in several ways. For example, suppose you have an e-commerce website, and your goal could be to increase the number of visits to your site. Then, you decide to do SEO, a process that increases the ranking in organic search, which is quite essential, especially if you're going for a high rank in the search results. 
The thing is, the value of marketing through social media platforms is often assessed from different angles, and if you're doing it properly, then you'll eventually get the results that you're aiming to get.
So, in this article, we'll be showing you the essential means of gaining positive traffic and higher-search rankings for all your Social Media Sites! Without further ado, let's get into it!
1. Social Media Marketing is Great for Business!
The exact audience that your target business is on social media. You can find them based on what they are talking about and the data associated with their profiles. This is a great advantage for brands with a niche or a local market. That's why we encourage you to use social media to find your customers since it's so much easier to do so.
2. It Allows You to Gain Direct Access to Your Customers
Social networks allow you to connect at any time with your target market, your potential customers, and your customers. Some social media platforms will enable you to import your contacts from your phone or other sources into your account, so you'll be able to connect with them even while using different platforms at a time! With that, you'll be able to use it to instantly notify your customers of current promotions, special offers, new products, and more. And above all, it's free. It's a great way to sell your existing base.
3. You Can Fully Use Social Media Sites to Your Advantage
The best thing about Social media sites is that it allows you to market your business to its full potential without ever using too much effort. There is no limit to the demographics, location, or type of consumer that your brand can reach. 
Each time someone notices and shares one of your posts, your audience increases. For example, on Twitter, if 20 people share your tweet with an average of 500 subscribers, there's a massive possibility that up to 10,000 people can see your Tweet! That's how social media sites work, and taking advantage of that shows that you're willing to expand by any means necessary.
4. Social Media Marketing Has Lower Advertising Costs
Printing brochures costs more than publishing on social media. There are Facebook advertising or marketing campaigns that can reach more people than with billboards. Aside from that, there's also YouTube, which is more profitable than network television commercials. The thing is, social media marketing allows brands to be laser-focused and spend less on advertising.
5. You'll Be Able to Increase Your Relationship Capital 
For the first time in history, brands have the opportunity to build relationships online via social networks. For social media brands, this means creating a link within the market to which they are aimed. People nowadays tend to buy from brands that they know, and they trust. That's why seeking to connect with your customers on a personal level and sell sustainable products is much more profitable than sticking with your plans.
6. Comments from Your Customers Are Important Too!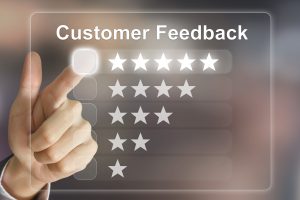 Today's consumers are leaving more comments online than ever. They will show your love or hatred for your product or service. Either way, reading all of your customer's common suggestions will help you grow. Whether it's good or bad, monitoring what's being said about your business is a great way to improve! 
Check Jobmofy Magazine today to gain news about work, life, and business! Subscribe today to get weekly updates!