Working from a home office is not something new to entrepreneurs.  Many have started this way before advancing in the business world.  And with the upsurge in the current trend of working from home because of the need for physical distancing due to the coronavirus pandemic, many entrepreneurs will find that adjusting to the new normal may not be that hard. So, they search for management tools and other things to cope with the demand.
On the other hand, having to self-isolate, physically distance, and avoid face-to-face interactions with colleagues, employees, and clients most of the time, if not all the time, may pose quite a challenge for some. Managing the team and workflow during the coronavirus pandemic is more complicated due to the restrictions needed to be observed
Marketing and management tools of entrepreneurs should adapt to the changes ushered in by the new normal.  Remember, the current situation may pose challenges but it also brings new potentials and opportunities.  A shift in business strategy and goals is definitely in order.  And to this end, technology plays a vital role.
The advancements in technology have opened up many possibilities that may be used by entrepreneurs to adapt to the changing times and business climate.  The world and how the world does business will not be the same after this pandemic.  Therefore, entrepreneurs should take the bull by the horns, adapt to changes, and meet the challenges head-on.  And in doing so, don't forget that technology can work for you and your pursuits.
With the aid of technology, entrepreneurs need to use the correct tech tools in managing the business.
There are various management tools available for different purposes and they belong to various categories:
For Team Communication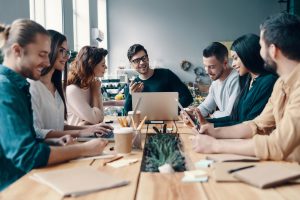 When working from home, perhaps the most important consideration for an entrepreneur is a matter of communication.  To ensure effective team collaboration and smooth workflow, communication is the vital key.  Open communication is also important in keeping the team spirit alive despite the distance and the remote working arrangements.
Entrepreneurs can choose from various team communication tools. Some are simple and pretty straightforward while others have diverse features and varying levels of integration.  The right kind of team communication tool depends mainly on the needs of the business, challenges faced by the size of the team, and budget.  Ease of use and reliability are also important factors to consider.
For Team Collaboration
One of the more challenging work components in a work-from-home setup is how the team can collaborate.  In an office setting, a collaboration by the whole team is much simpler and easier.  But with the right technology, working remotely but needing to collaborate need not be an impossible task.
With the right team collaboration software and platform, the members of the team can share whatever they're working on. For an entrepreneur's small business needs, team collaboration tools like Evernote and G Suite can be of great help.
For Project Management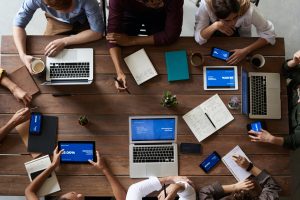 A good project management tool allows everyone on the team to manage and keep track of all their tasks and projects.  Essentially, this tool manages the workflow of the whole team, ensure systematic task assignment and management, and facilitate collaboration every step of the way.
A good project management platform is one that is suited for the needs of the business, simple to use, and reliable.  It should also be a simple yet comprehensive digital workspace that enables everyone to keep track of the progress of their individual and team tasks, set timelines, and simplify collaboration and cooperation among team members.
For Social Media Management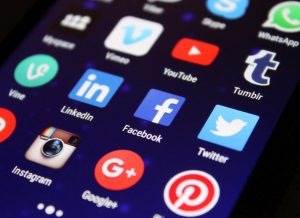 Reaching out to clients and target customers can cost some serious moolah that can strain any entrepreneur's budget.  Good thing there are now various social media platforms that entrepreneurs can maximize.  Social media is free, provides serious business potential, and allows entrepreneurs to reach a wider audience without having to break the bank.
Needless to say, social media presence is a must for businesses who want to make their online business presence felt.  With the help of a good social media management tool, entrepreneurs can easily manage multiple social media accounts from a single dashboard, schedule posts, and get valuable insights on how followers respond to posts.  This simplifies the whole process of maintaining a social media presence and saves a lot of time.
For Customer Relationship Management (CRM)

An entrepreneur must not only see to the team but must also take care of its client base or customers.  After all, a business cannot thrive without its clients.  Therefore, customer relations is another important aspect of business that every entrepreneur should devote careful attention to, especially during these times when face-to-face and personal interaction with them is not advisable.
There are many CRM tools that entrepreneurs can choose from.  These tools can help in sales tracking, email marketing, newsletter delivery, inbound lead management, social tracking, and the like.  This way, your clients can be kept updated on your service or product offerings, promotions, and a lot more.  The right CRM tools can help entrepreneurs maintain a productive relationship with their clients while growing its business and customer base at the same time.