Are you thinking of starting a new online business? Well, as they say, when it comes to starting a business, there's no better time like the present. The current situation of the world has forced millions of people to stay at home, and worst, lose their jobs. But all hope isn't lost. When it comes to opening a business, even a small one, money isn't really much of a problem anymore. Mostly thanks to the internet. 
Online businesses are all the rage right now. From Instagram stores to wholesale retailers—it seems like every other person is setting up their own online shop. The good thing about investing in an online business is that, if you fail, you wouldn't necessarily hit rock bottom. Because the biggest investment you would be giving an online business is time. 
Whether you choose to start one as a side hustle or plan on building an online empire, there are no shortages of the types of online business you can choose to dabble in. 
SEO AGENCY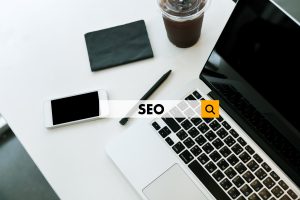 If you've got knowledge of Search Engine Optimization, also known as SEO, you can try starting an agency. You can quickly start an SEO agency on your own, as long as you know how to create content. Most SEO agencies have writers, web developers, and graphic artists.
The majority (if not all) of online businesses need SEO to help their websites appear organically at the top of Google SERPs. So, as the internet continues to expand, a company centered on SEO will only grow more lucrative.
Most online businesses rely heavily on content for their websites. The best way to begin is by offering writing services first. Hone your writing skills, together with your knowledge of SEO. Then, build a portfolio. If you're a web developer or graphic artist, to begin with, you may also begin by offering your services first. Establish your brand, then continue building from there.
ONLINE COURSE CREATION
If you've got the knowledge, share it! Online courses are slowly gaining popularity nowadays. It's not only cheap, but it's also easily accessible, too. Websites like MasterClass feature some of the best people in different fields, teaching their crafts (for a fee). If you're a master of a profession, doesn't matter in what area. You can also create your own online course.
Some of the most popular online courses cater to business and marketing trends. So, if you think you've got something to offer, dive in.
AUTHOR
Becoming a published author has never been easier. With platforms like Amazon's Author Central, anyone can publish anything from fiction to poetry. You can write a 300-paged self-help book or a 10-paged children's story—your choice. Additionally, you don't have to limit yourself to Amazon or related platforms, you can even sell your books directly on your own website. If you're a blogger, it's like hitting two birds with one stone.  
BLOGGING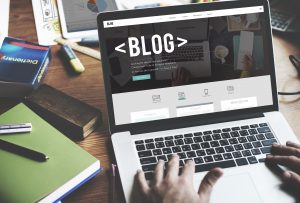 This is the simplest and easiest online venture to get into. Plus, you can work on this completely on your own. The world of blogging is quite huge, but if you want an easy start, beauty and food blogs are in vogue at the moment. If you like movies, you can start a movie review blog. If you love reading, a book review. In fact, there are quite a lot of topics to choose from.  
Successful bloggers earn through advertising and affiliate links, among other things. To begin, you only have to set up a blog. If you're a beginner, you may opt to use blog hosting sites such as WordPress instead of setting up your own webpage from scratch. Blog hosting sites are free and user-friendly. They also offer paid content that unlocks premium options like personalized domain names to their users.
E-COMMERCE
Also called online stores, an e-commerce store is a type of blog that is used to sell products or services. Retail is just among the many services that have started to go digital, and the trend of online shopping is unlikely to go away in the near future. If you have goods or services to sell but don't have the funds to set up a physical store yet, then online is the best way to go.
A website is not required to run an online store, although it helps you a lot. Online retailers can also use social media, with Facebook and Instagram being two of the most popular choices. Of course, you may also opt to just sell through an e-commerce platform.
COACHING
Think Tony Robbins or Nick Vujicic. Being a life or business coach is something you can try if you love public speaking and sharing the vast knowledge you've accumulated. Business coaching is a more lucrative option. Since there is a growing number of young entrepreneurs trying to find their niche in the huge world of business.
An effective life or business coach must be confident and knowledgeable. You have to be someone people would want to trust. If you're not much of a people person, then this enterprise is not for you.
The best way to begin is by building an online presence through social media. Posting vlogs on video platforms works. You can start posting videos that talk about the different aspects of starting a business—or whatever subject you'd want to be known for. Just be consistent until you've finally built an audience.
The internet continues to provide lots of wonderful opportunities for people. Thanks to this technology, earning money isn't as hard as before, as long as you've got the will and determination to keep going once you begin. Don't wait for another pandemic to finally push you into pursuing your dream. Go ahead and catch it now.