As much as working from home sounds exciting, just like any other job out there, there's always gonna be two sides of a coin. It's always good to know the benefits as well as the drawbacks before diving into remote working. Sometimes going with the trend without even having enough knowledge and background about it would lead to one's downfall rather than expected growth. 
Pros
It is already proven through surveys and also statistics how the increasing rates of working from home gives mutual benefits to employers and employees. These are the reasons why a lot of people really tend to go more for remote working rather than spending one whole day in the office.   
Flexibility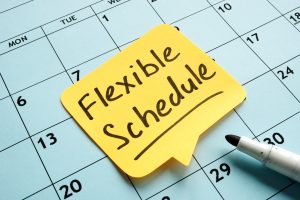 Having to deliver your job in the most outstanding way without having to commit to being in the office for almost the whole day is really the game-changer in working from home. This time you can really commit to all of your responsibilities and actually put to action all of your plans throughout the day without having to settle into an absent leave.   
Fewer Interruptions 
It is inevitable to not have chitchats with your workmates once in a while and those topics that aren't even related to work. While this is good in order to chill and relax for a bit, but if you are one of those who value your space and most especially your time, working independently means more peace and focus. It also means getting all that work done in no time. From chitchats to tick offs of your to-do lists. 
More Savings
When I say more savings, I really mean more. It is not just in terms of money but to your precious time as well. There's no need to commute and going to the office means no more fare expenses. You will get to enjoy lesser spending on your office wardrobes. Above it all, more time in sipping and getting the energy you need from your morning coffees. Morning rushes turned to morning productivity. 
Cons
On the other side of the coin, working from home might not be the most magical and stress-free working condition you might think it is. If both or even one of the things listed below is somewhat far fetched from how you planned your career path to be, then you better need to think twice about going for remote working. Is it really worth the risk? Will this give you the return you wish both for your work and your life in general? 
Fine Line Between Leisure and Work 
Being flexible in this kind of working condition also has its drawbacks. Since there is no definite work time, sometimes working, resting, and doing chores intertwined. Those who work from home spend most of their time looking at the computer and trying to meet deadlines. It is still the same as working in the office but with just a change of venue. They even considered it way more draining.     
Misunderstandings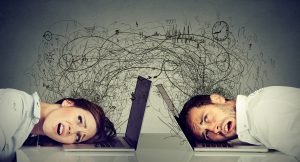 There tend to be more misunderstandings than the usual days at the office. Communication is just spent through emails and phone calls. It is becoming harder for employees and employers to meet their thoughts and opinions in the middle. It's like being in a long-distance relationship where messages are easily misunderstood and sometimes you just expect the worst.   
So, is working remotely the best for you? Well, the decision will always be yours to take, as well as the joys and consequences. And if you're ready to continue on with your work, make sure to save and follow these guides! Also, follow Jobmofy Magazine today to receive the latest updates about work, life, and business!