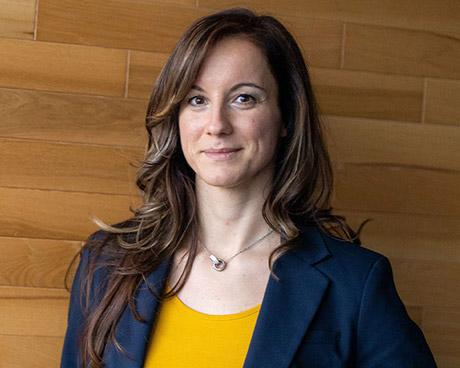 There is a story I once heard from someone. It is a story of a girl born in the summer of 1987 in Leipzig, Germany. This little girl grew up in a loving family of craftsmen. Diligence and ambition are virtues that were inherited from her cradle. Dancing became her discovered passion. It became her outlet and it has changed her life to this day.
This passionate little girl was named Sandra. Her life started with every beat of the music.
"I was able to let my energy run free in dance and sports courses. And discover my passion for dance. I devoted many years to my dance training. After ballet, jazz & musical dance, hip-hop dance, and basic musical education at the University of Music & Theater Johann Sebastian Bach, I went to the youth theater of the Schauspielhaus Leipzig at the age of 12. When I was 13, I was on stage for the first time at the Leipzig Floßplatz. When I was 14, I did my first trade fair dance promotion for the Sony Walkman."
These exposures made by these dance movements and training helped Sandra develop her values in life.
"My youthful everyday life was also shaped by discipline. My school lessons were followed by my four-hour dance training three times a week. In the evening, I would do my homework and on the weekends I would be on stage. Dance became my second family."
Nonetheless, this passion led her to something she was destined for.
"My heart beats for the stage. But I quickly realized that my professional passion was working with people."
It was not an easy detour for Sandra to get the idea about her work today. But thanks to the wisdom she acquired along the way that she was able to identify the key moments about this diversion.
"The first guiding principle is Life according to the 5A's which is "Pleasantly different from everyone else." And the second guiding principle is that "Motivation is what gets you started, habit is what keeps you going."
These principles became the anchor for Ms. Perlbach to do the thing she is doing right now. Sure, it was not an easy feat nevertheless this became her drive.
"Accompanying people on their way and bringing them to their full potential in terms of health, so that they are physically and mentally in their strength and thus simply all around happy – that is my drive."
Subsequently, in the midst of her sailing in the vast ocean of her new-found desire. She was not immune in facing great heights and low ends.
"My biggest professional challenge so far after the immediate opening of my coaching studio on March 16, 2020 was the Corona Virus shutdown on March 17, 2020 for all sports and fitness facilities. Staying mentally free at this point in time and rethinking creatively flexibly very quickly when there are existential dangers in the room for an indefinite period of time was only possible because of a strong back support in professional and private life."
She is a believer of surpassing the tides of life and emerging victorious. Thus, Sandra created something innovative out of this experience.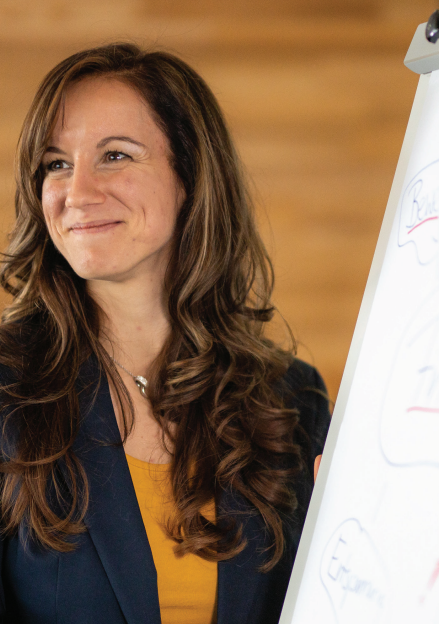 "From this time on I am deeply grateful to my family, friends and my long-term business partnerships. With a large portion of willpower and the irrepressible trust that my thoughts create my reality, I have put everything on one card in the last few months and pushed the digitization of my coaching studio forward at a rapid pace. This is also one of my greatest successes so far: A virtue out of necessity – and making the supposedly impossible possible."
Sandra is a personal trainer for nutrition, physical and mental fitness and works in individual coaching as well as for companies in corporate health management. With her holistic concept, she is one of the top experts in Germany, Austria, and Switzerland. BGM & FIRMENFITNESS is the company she loves and treasures.
She is walking wisdom which is necessary for the world to hear. Her values surrounding her are the epitome of how her career created the best version of her persona.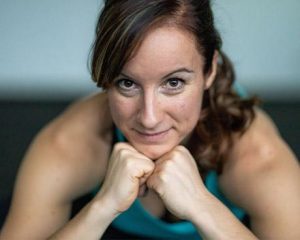 "The important values I have learned in my life are these things. First, do not lose lightness and trust in your own gut feeling. Then, work with people who are close to my heart, with whom I would celebrate my birthday. Thirdly, the vocation with heart and mind remains. Followed by a mantra that you should be a role model to yourself. Lastly, always be flexible and be prepared to look at things from different perspectives."
But despite being knowledgeable and wise, she does not stop educating herself. She wanted to impart more knowledge to her clients and let them be the person in their best forms.
"My credo: "Everything can be taken from you – but you keep your knowledge for eternity"
A thirst for knowledge, curiosity and an irrepressible interest in showing other people their full health potential has always been my driving force. To this day, my coaching credo is determination, trust in yourself, and a positive attitude towards life. In my opinion, anything – really anything – can be achieved."
Nonetheless, her tale is not a one-man story. It involves many others and how these people inspire her and her work. She makes sure she surrounds her soul with the right set of human beings.
"I like to get to know new people and I love to talk to you about your path in life as well as your professional and private visions. Learning from each other and walking a piece of life with each other – I was able to be inspired in a surprisingly diverse way both privately and professionally and I am happy to pass on my experiences. In my very private time, I like to surround myself with my family and very close long-term friends.We spend a lot of time in nature or use the time together as quality time with a good meal or in a sauna and wellness area."
Truly, the tale of Sandra is not something that should be kept in the unknown. It deserves to be shared and be heard because it is not a story about her life. But, the story of some other's life is through her.
If you guys wanna learn more about sandra or you´d like working together with her, visit https://www.sandra-perlbach.de/ or check her Social Media Profiles on Facebook: https://www.facebook.com/sandraperlbach/ and LinkedIn https://www.linkedin.com/in/sandraperlbach/